Managed IT Support
In North Wales & the North West
IT can often be complex, but it doesn't need to be complicated. At Risc IT we don't just deliver cutting edge Cloud and IT solutions, we're also a full Managed Service Provider (MSP) for companies across North Wales and the North West, typically working with companies between 30 and 100 employees.
Why just North Wales and the North West? That's simple. We embrace Hybrid working and whilst you'll find us in our Headquarters in Colwyn Bay, our staff are dotted across the country all the way to Manchester. That way, in the rare occasions things do go wrong, we're close by and ready to respond quickly and efficiently.
We operate as your outsourced IT Department. This means we proactively manage and maintain your Desktops, Laptops, Servers and Network Infrastructure. During this process we will provide a technical run book of IT Infrastructure, this includes providing end user guides and user onboarding forms so everything is documented and auditable. This gives you clarity on everything you have, how people are using it, and also gives us the tools to efficiently manage everything for you.
Furthermore by onboarding our services, we can assist your business to obtain Cyber Essentials+ certification – aside from reductions to Cyber Insurance and general peace of mind, this demonstrates to your customers that you value their data and treat it with the utmost respect.
Audit and Assess
As part of the onboarding process, we undertake a site survey to identify any end of life hardware / software. This will form an initial project plan to replace any outdated items.
Secure Onboard
This is when the proactive IT support kicks in. We deploy our Management tools which enables us to monitor your endpoints 24/7  allowing our technicians to fix many issues before you even notice, giving you peace of mind.
Optimise
We then utilise our product knowledge to ensure the systems used are fully utilised, and operating at their most efficient. By using our monitoring tools we can identify any fault patterns and implement the correct fix, allowing your IT Infrastructure to work at its optimal capacity.
Certify (CE+)
By completing these stages your company will be in a fit state to acheive the Cyber Essentials+ standard. This is accredited by a third party assessor, so you can demonstrate that you value your customers' data.
We provide everything you need to be Secure, Productive & Agile. And with ongoing proactively managed IT support, we address any issues before you even know about them. With fixed costs and a service level agreement to rely on, you can be reassured that we'll keep your IT systems at their best so you can focus on what you do.
This is what you can expect
Remote Support for users and IT systems – 8.30am – 5.00pm Monday to Friday, excluding Bank Holidays.
Emergency 24/7 support (but we reserve the right to charge out of hours rates)
Critical SLA response – 1 hour during working hours
Issues raised by phone or email
Support tickets available to be checked via phone or email at any time
Proactive monitoring of hardware & software
Quarterly IT strategy and planning meetings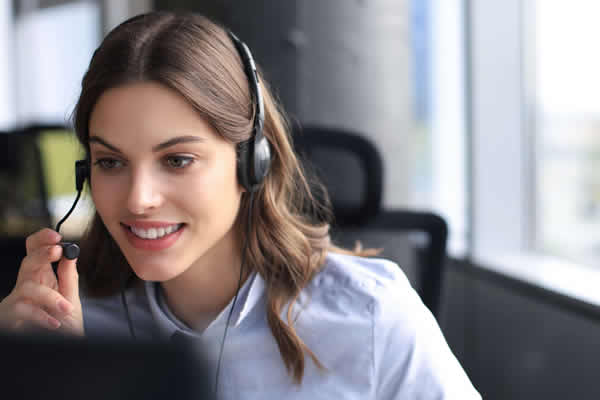 device and data Protection
Device and data protection is a crucial aspect of any organisation's security policy. With the increasing use of technology in the workplace, it is essential to ensure that employees' devices and data are protected from unauthorised access and cyber threats.
Device Auditing & Support
We will produce a full audit of all your devices which would include: Name, Make, Model, Age, Spec, Antivirus, Warranty, Operating System, Last patched date.
Real-Time Monitoring – Implement system-wide monitoring with intelligent alerting.
Provide value and help you to make informed decisions with a wide array of configurable reports, as well as demonstrate compliance.
Remote Control and Takeover – Provide instant support with one-click access to any of your managed devices.
Data Backup & Security
Complete Data Management and Backup
Cloud Data Backup and Recovery including Full System Disaster Recovery
File and database backups
Local Data to Cloud Archive Feature
Cloud to Cloud Backup of Microsoft 365
Annual Disaster Recovery restores
Endpoint Protection
Anti-malware protection of computers and corporate devices
Central Management
Ransomware shield
Botnet protection
iOS/Mac/Android/Windows/Linux operating systems
Server Management and solutions
If you're struggling with outdated systems that are slowing down your IT, or old technology that needs to be retired, we can help.
We'll assess your IT infrastructure, including physical hardware like servers and cabling, as well as network components like firewalls. Then we'll implement an optimised solution that works for your business.
At Risc IT, we manage and maintain your infrastructure, including servers, storage, LAN, and WAN. This ensures maximum uptime and reliability in your systems. With our Managed IT Support, we take care of your IT infrastructure so you can focus on what's important to your business.
Proactive Monitoring
Our team proactively monitors your system to identify and resolve issues before they become critical.
Antivirus software monitoring: We monitor your antivirus software to ensure it is up-to-date and functioning correctly.
We monitor your system's error logs to identify and resolve issues.
We monitor your hardware to ensure it is functioning correctly.
We monitor your system's resources to ensure they are being used efficiently.
Management and Maintenance
We manage software patches and updates to ensure your system is up-to-date and secure.
We monitor the status of your server to ensure it is online and available.
We regularly test your system backups to ensure they are working correctly.
We perform regular security checks on your system to identify and resolve vulnerabilities.
We perform regular maintenance and check-ups on your system to keep it running smoothly.
We maintain user accounts and permissions on your system.
It's not enough to have safe and secure systems in place; it's equally important to ensure that your staff know how to use them. Our onboarding program offers end user training that guides employees through best practices, ensuring that your company is not only secure but productive. 
Licence Utilisation
Training for users and admins
Teams/SharePoint/OneDrive utilisation
Run security assessment and remediate
Simulated Attack Training
Explore Microsoft 365 Business Premium – Modern Cloud Authentication/Cloud file storage/device and application management
Ongoing Staff Training
Teams Concepts
Managing Teams and Channels
Sharing Files with OneDrive for Business
Hosting Effective Meetings
Using Chat, Video and Calls
Improving your Productivity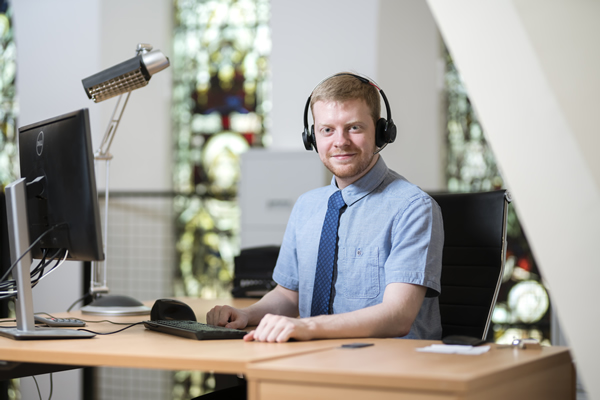 We believe in being transparent with our costs. Should any project work need to be undertaken, we will provide a full scope of work, a clear breakdown of what you'll be getting, when and expected timelines. For our ongoing managed IT support, this is how much we charge:
Risc Total Support (Proactive support for end users)
Remote Support for users and IT systems – 8.30am – 5.00pm Monday to Friday, excluding Bank Holidays.
Emergency 24/7 support (but we reserve the right to charge out of hours rates)
Critical SLA response – 1 hour during working hours
Issues raised by phone or email
Support tickets available to be checked via phone or email at any time
Proactive monitoring of hardware & software
Quarterly IT strategy and planning meetings
Risc Total Support (Proactive Support for Servers)
As above plus:
Server Operating System patches and updates
Disaster Recovery provision
Lets get started. Complete the form, press send and your enquiry will be directed straight to a member of the team.
Shortly afterwards, we will be in touch to discuss your requirements and answer any questions you may have.
Right from the outset Risc IT listened to our issues and requirements and sculpted our entire IT setup. Due to the sensitive nature of our work and the real-life impact it has on our service users, Risc really respected that every decision made had to be considered, and needed to provide strong foundations for the future.
Having completed the work, a testament to its success was supported by the assessor for CyberEssentials+ who complimented us on the maturity of our IT Infrastructure. This is especially important for us as CyberEssentials+ is a key requirement for funding, as well as a measure of how seriously we take the security and confidentiality of our data.